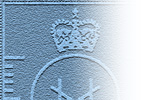 Don't risk it………..
When you see the blue and gold Royal Crown Mark you can rest assure that this means the company is a UKAS calibration company, accredited and qualified and competent to carry out an ISO 17025 standard of service for all of your calibration requirements.
So, what exactly is UKAS?
UKAS is the exclusive accreditation body that is solely recognised by the Government to assess, against internationally recognised standards and certify Laboratories that carry out calibration services.
UKAS uses a combination of extensive technical knowledge and expertise that has been gained over many years with scientific and technical specialists that work across a vast calibration spectrum to ensure all accredited Laboratories are tested to a fair, but high standard of ISO 17025.
When choosing a Laboratory to carry out any calibration needs you may have, it is of upmost importance that you are guaranteed that a company will offer capable Engineers, sufficient facilities and well thought out management systems, as you should never gamble on quality. Selecting a UKAS Laboratory will minimise risk and dangers involved in calibration, enhance your reputation and improve the product and service you can provide for your customers.
UKAS Schedule Certificate of Accreditation About Accreditation