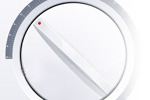 We design, build, install, commission and calibrate many types of Instrument and Control Systems with an excellent standard of after care and maintenance.
The Control Systems can consist of Control & Record Instrumentation that we can connect to your Ovens & Furnaces. It is possible for the recording system to involve a Digital Graphic Recorder connected to your existing computer network with all data being saved and stored on your server to help ensure you have a more effective and efficiently managed operation
We are able to complete an upgrade of an existing Oven Control System and integrate it in to the current wiring or supply a complete new Control System Cabinet.
We would be happy to discuss with you any requests and suggestions that you have to improve any systems that you may already operate and work with you to get the best result possible for you and your customers.