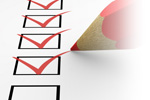 Temperature Surveys (On Site)
UKAS Temperature Uniformity Surveys and calibrations can be performed on site, at a location of your choice, for Ovens, Furnaces, Salt Baths, Autoclaves, Fridges & Freezers at a range of -95°C to 1200°C.
It is possible for the surveys to be carried out to and comply with any of the following specifications:
• Nadcap
• AMS2750F
• RRP5400
• AWPS001Q
• BAERD GEN-007
• Customers Own Requirements
All TUS's are supported by a detailed survey report inclusive of calibration certificates that detail all equipment used and references to the required specifications.
Sample survey reports are available on request.
Please see our UKAS Schedule for more information.